TikTok live is a powerful tool for earning money on the internet. With this feature, you can livestream your videos and engage with your audience in real-time. This can help you build a large following on TikTok and grow your business or brand.
One of the primary ways to earn money from TikTok live is through sponsorships. Many brands and companies are looking for influencers on social media to help promote their products or services, and TikTok live is a great way to reach potential customers and clients. Sponsorships can be highly lucrative, offering substantial payouts based on the number of views or interactions that your livestream generates.
Go TikTok live and collect virtual gifts
What is TikTok live?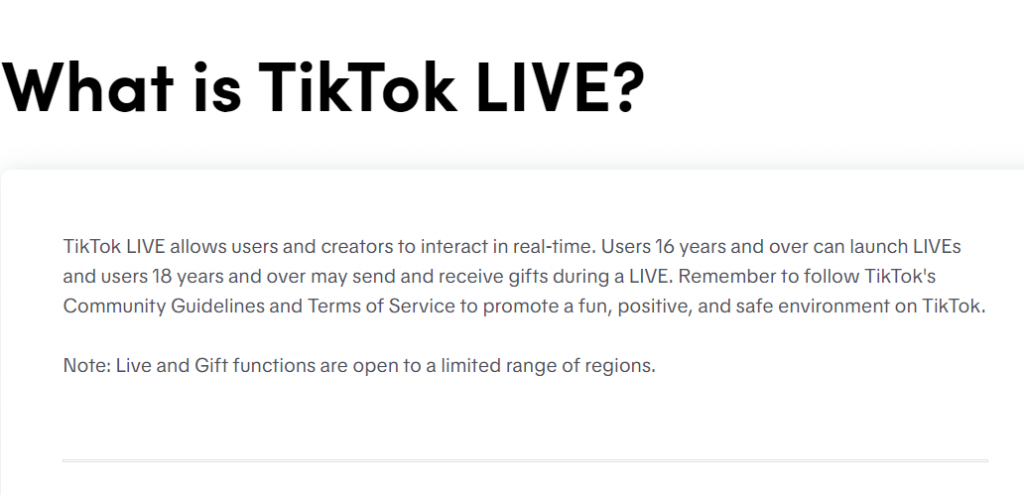 How to go TikTok live and collect virtual gifts?
The first step in going live on TikTok is to open the app and tap on the camera icon at the bottom of your screen.
Next, you will need to select the "Livestream" option from the pop-up menu that appears on your screen, which will allow you to go live with other users in real time.
Once you have clicked on "Livestream", you will be prompted to select a filter for your live broadcast if you wish, as well as choose whether or not to include hashtag stickers in your video.
Once you have completed these steps, simply click on the "Go Live" button at the bottom of your screen to begin sharing your video with others in real time.
As you are broadcasting, you can interact with other users via the comments section of your video stream and collect virtual gifts from them by tapping on their messages or sending them direct messages in return. You can also use these gifts to give back to other users or purchase special virtual items for yourself using TikTok's in-app currency system known as Coins.
Whether you are using TikTok for business purposes or simply broadcasting for fun, going live on this popular social media platform is a great way to connect with others and engage with your audience in an authentic and meaningful way. So get out there and start sharing today!

How much can you get from TikTok live?
The amount of money that tiktokers earn from TikTok live streams depends on a number of different factors, including their follower count, the engagement levels of their audience, and the content and style of their live streams. Generally speaking, top TikTok influencers can earn thousands of dollars per stream, with some earning even more depending on their level of popularity and engagement.
One major factor that impacts earnings on TikTok live is the number of followers that a tiktoker has. Generally speaking, the more followers a tiktoker has, the more money they are likely to make from their live streams. This is because advertisers often prioritize advertising on popular channels, as these channels tend to have larger audiences and stronger engagement levels.
Another key factor that impacts earnings on TikTok live is an influencer's ability to engage their audience during their streams. Audience engagement is critical in ensuring that brands want to advertise during one's stream, as high levels of engagement signal to brands that there will be many people watching their advertisements and interacting with them in real-time. As such, it is important for tiktokers to focus on developing strong relationships with their viewers and encouraging them to interact during live streams in order to maximize earnings potential.
In addition to follower count and engagement levels, the content and style of a tiktoker's live streams can also impact how much they earn from these broadcasts. For example, depending on what type of content or format a streamer chooses for their broadcast (e.g., Q&A sessions, product reviews/unboxings, etc.), this may increase or decrease interest from brands looking for promotional opportunities through these platforms. Similarly, certain aesthetic styles or types of humor may be more or less appealing to advertisers than others when considering whether or not they want to spend money promoting themselves during a particular broadcast. Ultimately, it is up to each individual tiktoker to determine which types of content will draw in the most views and engagements in order to maximize earnings potential from livestreaming on TikTok.
Factors that determine the amount of money earned on TikTok
One important factor that is likely to determine overall earnings on TikTok is user engagement. The more users engage with a creator's content, whether by viewing, commenting or liking it, the more exposure they will receive and the more likely they are to attract new followers. This is especially true for paid promotions and sponsored posts, as users who engage with these content pieces are much more likely to be targeted by advertisers as potential customers.
Another important factor that can impact revenue generation on TikTok is the quality of content posted by creators. Quality generally comes down to two elements: creativity and technical proficiency. Creativity refers to how unique or novel a creator's videos are, while technical proficiency involves things like video editing skills, lighting techniques, audio quality, and so on. Having high-quality content increases a creator's chances of attracting both viewers and sponsors who are willing to pay top dollar for high-value content.
Understand your followers better on TikTok
To understand your audience on TikTok, it is important to get a clear picture of who they are and what they care about. This means taking the time to do research and learn more about your target demographic, including their interests, habits, needs, and desires.
One effective way to gain this valuable insight into your audience is by paying attention to the kinds of content they engage with most on the platform. For example, you might look at the popularity of various kinds of videos or hashtags to get a sense of what your audience responds to most strongly.
Another key factor in understanding your audience is paying close attention to the comments that people leave on your videos and other users' videos. These comments can provide valuable insights into how people feel about certain topics or themes, which can help inform your own creative decisions moving forward.
Additionally, you can use analytic tools or social listening tools like Google Analytics or Hootsuite to gain even deeper insights into who exactly is viewing and engaging with your content on TikTok. These tools will allow you to see things like where your audiences are located geographically and what devices they are using when they watch and interact with your content.
Ultimately, if you want to truly master the art of understanding your audience on TikTok, it is crucial that you take an active role in learning more about them through all the different channels available on the platform itself as well as through other sources outside of TikTok itself. By doing so, you will be able to create better content that more accurately reflects what people want and need from a platform like TikTok.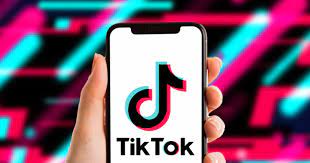 Do not annoy your audience on TikTok
Making money on TikTok can seem like a daunting task, but with some careful planning and strategic approaches, it is possible to earn money on the platform without annoying your audience. One of the key things to keep in mind when making money on TikTok is to be authentic and genuine with your content. This means avoiding using clickbait or overly promotional tactics, as these will turn off your followers and make it more difficult for you to build a strong and engaged community.
Another important strategy for earning money on TikTok is to focus on creating high-quality content that resonates with your audience. This can include posting videos related to popular trends or current events, creating unique challenges or memes that get people talking, or engaging in collaborations with other influencers on the platform. Additionally, you may also consider monetizing your channel by becoming an official partner with TikTok's advertising program or by signing up for affiliate marketing programs that will pay you when users purchase products through links in your video descriptions.
With these tips in mind, you can begin building a successful business venture on TikTok that focuses on providing value to your followers while also generating revenue for yourself. Whether you're looking to make some extra cash online or turn your passion into a full-time career, there are plenty of opportunities available on this popular social media platform. Just remember to stay true to yourself and always put your audience first as you navigate the world of making money on TikTok!
How to monetize your TikTok account?
The first step to making money on TikTok is to set up your account and start building an audience. This can be done by filling out your profile with relevant information about yourself, as well as by creating engaging content that will attract followers.
Some key things to focus on when setting up your account include choosing a catchy username and profile picture, uploading interesting videos that showcase your talents or interests, and interacting with other users by liking and commenting on their posts.
Once you have built a strong following and established yourself as an influencer within the TikTok community, you can start monetizing your account by partnering with brands or companies that are looking for exposure on the platform.
Some effective ways to earn money on TikTok include posting sponsored content featuring products or services from brands that you partner with, running paid ad campaigns through the app's advertising platform, or using affiliate marketing techniques like linking to products in your videos or creating video reviews of them.
The key to making money on TikTok is to build a strong and engaged audience by consistently creating high-quality content that people find interesting and engaging, while also being smart about the ways in which you promote yourself and engage with other users on the platform. With time and persistence, it is possible to make a significant amount of money from your TikTok account if you do it right!
In addition to earning money through sponsorships, you can also make money by selling ads within your videos. Many brands are willing to pay TikTok users to promote their products or services in exchange for exposure to their target demographics. This type of advertising mechanism has become increasingly popular on social media platforms like YouTube and Instagram, so it makes sense that it would also be popular on TikTok as well.
Aside from direct monetization, there are other ways that you can earn money from using TikTok live. You might reach a large audience with your livestreams and be able to sell merchandise related to your channel, such as t-shirts or other branded items. Additionally, if you have an existing business or brand outside of TikTok, then using live broadcasts can help expose more people to your products or services and potentially lead them back to your website or other channels for additional information or sales opportunities.
Overall, there are many ways that you can earn money from using TikTok live effectively. Whether you're trying to build a personal brand or further the success of an existing business venture, this powerful tool has the potential to help you succeed online and generate significant income streams through effective use of its features.