TikTok is a popular platform for making money online, and it's gaining in popularity every day. Whether you're a content creator, marketer, or social media influencer, there are many ways to make money on TikTok by creating engaging and entertaining content for your followers.

One way to make money on TikTok is by leveraging the power of sponsored posts. Many brands and companies are looking for influencers with large followings on social media platforms like TikTok, and partnering up with these influencers allows them to reach new audiences and promote their products or services in an authentic way.


Additionally, there are numerous ways to monetize your existing content on TikTok through affiliate marketing programs, digital product sales, advertising opportunities, and more. With some creativity and hard work, you can easily build a lucrative side income by making money on TikTok!
If you're interested in learning more about how to make money on TikTok, there are plenty of resources out there that can help guide you along the way. So why wait? Start creating compelling content today, and start earning money doing what you love!
How much TikTokers make from the Creator Fund and other in-app monetization features?
There is a lot of money to be made on TikTok, as content creators who are able to effectively engage their followers and drive traffic to the app can make a considerable amount of money through the Creator Fund and other in-app monetization features.
The Creator Fund is one of the main ways that TikTokers can earn money from their content. This feature allows creators to monetize their videos and receive a cash reward for their efforts, based on factors like engagement, viewership, and other metrics.
In addition to this, there are also many other in-app monetization features that allow users to earn from their content. Some popular examples include sponsored advertisement videos, product placements within videos or videos featuring paid shoutouts for brands or other creators.
All of these features make it possible for TikTokers to earn significant amounts of money each month if they play their cards right. Whether you're an established creator with millions of followers, or just starting out on the platform and looking to build your audience, there is plenty of opportunity for success on TikTok.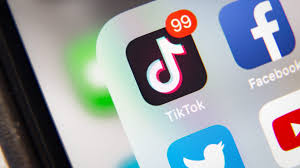 How much TikTokers can earn from song promotions?
While the exact amount that TikTokers can earn from song promotions will depend on a number of factors, it is generally believed that those who are able to promote their songs through this platform can potentially earn thousands or even tens of thousands of dollars from every successful campaign.
This is because the TikTok platform has millions of users across the globe, and many of these users avidly follow and engage with content creators in their respective communities. As a result, having your song promoted on TikTok can significantly boost your exposure and visibility, which can in turn translate into more downloads and revenue for your music.
There are several different ways to go about promoting your songs on TikTok, including using paid promotional tools such as sponsored posts, creating engaging content that hooks viewers and encourages them to share with others, or collaborating with other influencers to gain even more visibility.
Ultimately, if you have a great song and you know how to effectively promote it on this platform, there is no reason why you shouldn't be able to earn a substantial amount from song promotions on TikTok. So take some time to develop a strategy that works for you and start putting yourself out there today!
Whether you're an established musician or someone just starting out in the world of music production, harnessing the power of TikTok marketing could be one of the best decisions you ever make for your career – so don't hesitate and get started right away!
How to make money online?
Step 1

To start making money on TikTok, you first need to build a strong presence and audience on the platform by regularly posting interesting content that is relevant to your target demographic. This might involve creating unique videos or using popular trends and memes in your posts to capture people's attention.
Step 2
Another important factor for success on TikTok is engagement – you'll need to build a community of fans who regularly like and comment on your content, as this can help boost your visibility and attract more people to your page.
Step 3
Once you've developed a following and established yourself as an influencer on the platform, you can look into monetizing your account by signing up for paid promotions or partnering with brands to create sponsored content.
Step 4
There are also various tools and apps that can help you grow your following and increase engagement on TikTok, such as automated likes bots or engagement groups that allow you to trade likes with other users in exchange for theirs.
Step 5
Ultimately, the key to making money on TikTok is by providing high-quality content that naturally attracts an engaged audience, while also being savvy about leveraging the many opportunities available through the platform to get noticed and promote yourself effectively.

Learn more about
It's your time to earn money with TikTok! – How to Make Money on TikTok Edit
Start to Earn Money on TioTok with This Guide! – How to Make Money on TikTok Edit