Making money on TikTok is a growing trend, with more and more people using the platform to earn a living. There are several different ways that you can make money on TikTok, including through promoting products, creating sponsored content, or leveraging your influence to grow your own brand. Some of the most popular methods include utilizing micro-influencers and buying followers.
One of the most common ways to make money on TikTok is by promoting products and services in your videos. This can involve working with brands directly and creating short ads for their products or simply mentioning their products in your videos. Many influencers have been able to earn big paychecks by promoting certain brands or products on TikTok, often receiving thousands of dollars per post depending on their level of influence and engagement rates with their audience.
Get money through TikTok Creator Next program
The first step in joining the TikTok Creator Next program is to sign up for an account on the platform. This can typically be done by navigating to the TikTok website or downloading the app and following the prompts to create a new account.
Once you have created your account, you will need to complete some basic profile information, including your name and contact information, as well as any relevant social media handles or links. Additionally, you may want to add some details about yourself and your content creation style, so that other users can get a sense of who you are and what types of videos you tend to produce.
Next, you will need to make sure that your account is set up to receive payments from TikTok by adding payment methods such as a credit card or PayPal account. This is an important step for making money on TikTok, so it's crucial that you complete it carefully and accurately.
Once your profile is ready and your payment methods have been set up, all that's left is to start creating engaging content on TikTok! There are many different ways to do this – some people prefer making short challenges or skits, while others prefer sharing more creative or artistic content like music videos or lip-syncing performances. Just be sure to keep producing great content that resonates with other users on the platform and inspires them to engage with your content and follow your channel.
Finally, once you've started gaining traction on TikTok and building a loyal following of fans who love what you do, consider joining the Creator Next program to start making money from your videos! This program provides creators with opportunities for sponsorship deals, brand partnerships, and other types of monetization opportunities on TikTok. To learn more about how to apply for the Creator Next program or get involved with monetization options on the platform, be sure to check out TikTok's official website for more details and guidelines.
TikTok's eligibility terms you should know
TikTok's eligibility terms for U.S. users are designed to ensure that only users who are legally able to use the platform are able to do so. These terms require that all users be at least 13 years old, and that they provide accurate information about their age and location when registering for an account.
In addition, TikTok's terms also specify that all users must respect the rights of others and not post any content that is defamatory, hateful, or pornographic in nature. Users are also required to comply with all applicable laws while using the platform, and they must not attempt to gain access to another user's account without permission.
Overall, these eligibility terms help to ensure that TikTok is a safe and positive environment for its users, allowing them to express themselves creatively and connect with others around the world. If you're interested in joining this thriving community of creators and influencers, then be sure to follow these important guidelines before starting your account on TikTok!
Get rewards by hosting a TikTok LIVE video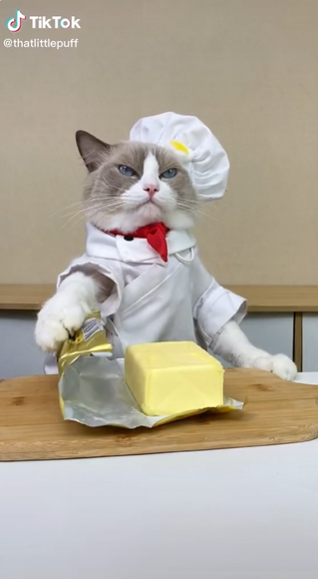 The first step to getting rewards by hosting a TikTok LIVE video is to find an idea for your video. This can be anything from a performance, a Q&A session, or a tutorial on how to do something. In order to come up with ideas that are likely to get a lot of engagement and views, it's important to think about what interests your audience and what kinds of topics they tend to engage with most frequently on TikTok.
Once you have an idea in mind, the next step is to start planning out the logistics of your video. This may include thinking about things like the lighting, sound quality, and the setting for your video. It's also important to consider things like timing and scheduling so that you can plan ahead and coordinate with any other participants or collaborators who might be involved in making your LIVE video happen.
To actually host your TikTok LIVE video, you will need to open the app on your phone or tablet and tap the "LIVE" button at the bottom of the screen. Here, you will see all of the videos that are currently streaming live on TikTok, where you can search through these videos by topic or hashtag as well as set up notifications so that you can stay up-to-date on all of the latest trends in real time.
Once you have started streaming your LIVE video, it's important to engage actively with your viewers throughout the process in order to build excitement around what you're doing and keep them engaged with what's happening on screen. This could involve responding directly to comments from viewers or asking them questions about their thoughts and feedback related to whatever content or topic you're talking about in your video.
Finally, after your TikTok LIVE video has finished streaming, it's important to collect any feedback and metrics from viewers so that you can learn from this experience and continue improving over time as you host more live streams on TikTok. You may also be able to earn rewards like badges, points, stickers, or other digital trophies based on how many people tune into and engage with your livestreams over time.
Get money on TikTok by adding affiliate links
To make money on TikTok by adding affiliate links to your profile, the first step is to choose an affiliate program that aligns with your interests and the types of content you typically post on the platform. Some popular options include Amazon Associates, CJ Affiliate, and Rakuten LinkShare.
Once you've selected an affiliate program, you will need to sign up for an account and create a unique promo code or link that you can use when promoting products or services on your TikTok profile. Some affiliate networks will provide you with tools and resources that can help make it easier to add these links to your content.
Next, you should start posting relevant content on your profile that prominently features your chosen affiliate links. This could mean creating short video clips about specific products or services, reposting other users' content with a promotional caption or comment, or simply including text-based descriptions linking out to those products or services in the description section of each post.
As you build up a following on TikTok and begin generating traffic from your affiliate link clicks, it's important to track how well those links are performing so that you can optimize them accordingly over time. You may need to experiment with different types of content in order to find what works best for engaging and converting your audience into sales or sign-ups.
As with any other method of making money online, it will take some time and effort in order to see significant returns from using TikTok as an affiliate marketing channel. Persistence and consistency are key when trying to achieve success in this area, so be sure to stay focused on achieving your goals while continuing to engage with other users on the platform along the way.
Use good content to collect gifts and tips
The first step to using good content to collect gifts and tips on TikTok is to always aim for quality over quantity. This means that when creating content for your TikTok account, you should focus on producing high-quality videos and posts that truly engage your followers and stand out from the crowd.
To do this effectively, try to use a variety of techniques and strategies to make your content stand out from the rest. Some good examples include using creative editing techniques, incorporating humor or satire into your posts, or experimenting with different visual styles or formats.
Additionally, it's important to continuously monitor and analyze the performance of your existing content in order to see what works best with your audience. Pay attention to things like engagement metrics like likes and comments, as well as more specific data points like which types of content are most popular among followers and what kind of themes or topics seem to attract the most interest.
Once you have a solid understanding of what kind of content resonates best with your audience on TikTok, you can then use this information to guide future content creation efforts. For example, if you find that users respond particularly well to short videos featuring funny sketches or lighthearted challenges, then continue creating more videos along those lines in order to keep building momentum and attracting new followers over time.
Overall, by focusing on quality when creating content for TikTok and continually monitoring how well it performs with your audience, you can use good content to effectively collect gifts and tips on this platform and grow your reach and influence over time.
In addition to these methods, you can also leverage your influence on TikTok to grow your own brand or business through a number of different strategies. One option is to create a dedicated account focused exclusively on driving traffic back to your website, blog, store, or other online property. You can also use it as an opportunity to create original content related to your niche or industry and build up an active following base that includes potential customers who are interested in what you have to offer.
Overall, there are many different ways that you can make money on TikTok using platforms like micro-influencer marketing and buying followers. Whether you're looking to promote certain brands directly through ads or simply trying to grow your own business through increased exposure and engagement with potential customers, there are plenty of opportunities available for those who want to make money using this popular platform.