TikTok is a popular social media app that is known for its unique and engaging video content. As one of the most popular social platforms today, TikTok offers a wide range of built-in e-commerce features that allow users to purchase products directly from within the app.
This passage will tell you what are TikTok's built-in e-commerce features and how to use TikTok's built-in e-commerce features to get paid on TikTok. You can see the video below to know how much the largest TikTokers make.
What are TikTok's built-in e-commerce features?
These features allow users to browse and shop for a variety of products, including clothing, accessories, beauty products, home goods, and more. Users can search for items by keyword or browse through curated collections based on specific themes or interests.
In addition, many brands and influencers on TikTok have their own dedicated storefronts where they sell exclusive merchandise directly to users via the app. These storefronts often feature limited-time deals and exclusive offers that are designed to entice users to make purchases in order to support their favorite creators and brands.
TikTok's built-in e-commerce features provide an easy and convenient way for users to shop for products online right from within the app. Whether they are browsing for unique items or shopping from their favorite brands and influencers, TikTok makes it simple and seamless to find what they need while on the go.
Use TikTok's built-in e-commerce features to get paid on TikTok
The first step to earning money using TikTok's built-in e-commerce features is to set up your account for business use. This will allow you to unlock a range of tools and features that can help you generate revenue, connect with potential customers, and grow your business.
Once your account is set up, you can start exploring the different ways to earn money on TikTok. Some of the most popular methods include selling digital or physical products through a dedicated store within the app, promoting affiliate links from other e-commerce platforms such as Amazon, or partnering with brands and other influencers to promote their products or services through sponsored content.
Another effective way to make money on TikTok is by leveraging its location-based capabilities. You can create videos that highlight local businesses and attractions in your area, thereby driving traffic and sales for these businesses while also earning commissions from any resulting sales.
Additionally, there are many ways to monetize your existing content on TikTok by adding relevant ads or affiliate links into your clips or DMing users who might be interested in what you offer, such as discounts or special offers on products or services that they might want to purchase.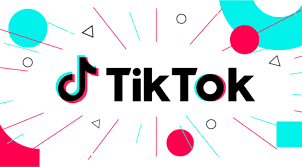 Ultimately, the key to success on TikTok lies in creating engaging content that resonates with your audience and actively engaging with them through comments and direct messages so that they are more likely to respond favorably when you try to promote something or pitch a product or service directly. By consistently putting in the time and effort into growing your presence on TikTok, you will be well positioned to start making real money using its built-in e-commerce features.