There is no doubt that TikTok has quickly grown into one of the most popular social media platforms in recent years, with millions of users around the world logging on to post and view videos on a daily basis. And as this popularity continues to grow, so too does the amount of money that is being generated by these content creators.
Factors that determine the amount of money earned on TikTok in 2022
There are a few key factors that we can look at in order to get a sense of which creators might be leading the pack. These include things like follower count, engagement levels, creativity and originality of content, and overall skill and talent.
Some of the top contenders in this race are likely to be creators who already have large followings and generate high levels of engagement on their videos. This would include people like Liza Koshy, James Charles, Shane Dawson and Emma Chamberlain, all of whom are extremely popular on the platform with millions of devoted fans.
Another key factor that could help determine who makes the most money in 2022 is whether or not these creators release their own merchandise or branded products as part of their content strategy. For example, there are many popular influencers who have released their own clothing lines or beauty products for sale via other online marketplaces such as Amazon or Shopify. This type of entrepreneurial approach can often lead to huge profits for these creators, especially if they manage to hit upon a winning formula that resonates well with their target audience.
Understand audience better on TikTok
The first step in understanding your audience on TikTok is to familiarize yourself with the platform and its unique features. TikTok is a social media app that allows users to create short, creative videos that are often set to music and shared with others on the platform.
To understand your audience better, it is important to pay attention to things like the types of content they are creating, the types of reactions their posts are getting from other users, and any trends or patterns that may emerge over time. You can also look at other users' follower counts and engagement rates as indicators of how well their content is resonating with others on the platform.
Another key factor in understanding your audience on TikTok is taking note of the different communities that exist on the platform and how you can best connect with them. This may involve paying close attention to hashtags, joining relevant groups or communities, or simply keeping an eye out for any emerging trends within these groups or communities.
Another useful tool for understanding your audience on TikTok is using analytics tools like those offered by platforms such as Social Blade or Hype Auditor to get more detailed insights into things like user engagement rates, follower growth trends, and other data points that can help you refine your strategy and better engage with your target audience on this platform.
Ultimately, being able to understand and connect with your target audience effectively on TikTok requires a combination of paying attention to the right metrics, studying what's working for other users in similar spaces, and experimenting with different tactics until you find one that works best for you and your specific goals for using this social media platform.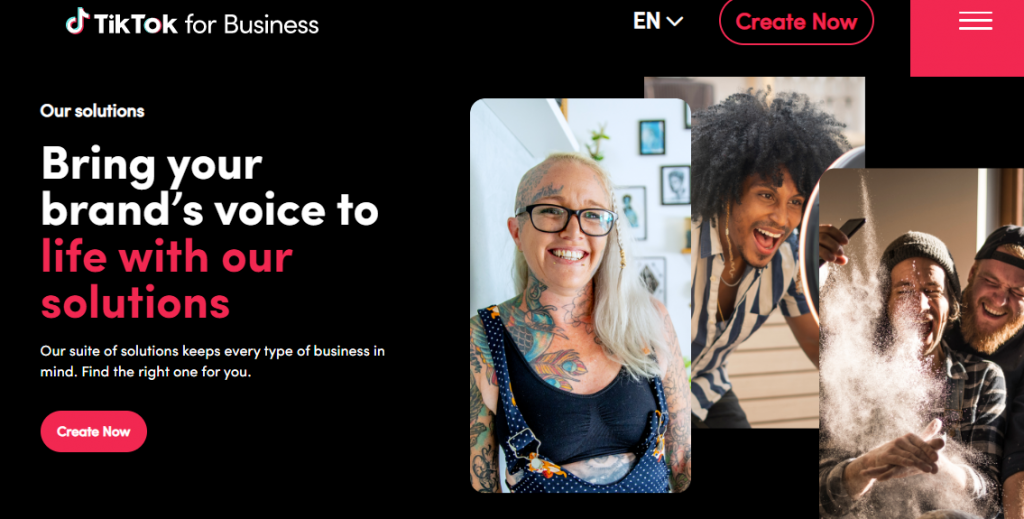 How to make money without annoying your audience on TikTok?
There are a few tips and tricks that can help you make money on TikTok without annoying your audience. First and foremost, it is important to be strategic about the content that you post on the platform. For example, it is best to focus on creating unique content that is engaging and relevant to your target audience.
Another important strategy is to build and grow your follower base by using tactics like using trending hashtags and following other popular profiles in your niche. Additionally, you should consider developing paid promotions or partnerships with brands in order to monetize your channel more effectively.
Another important factor to keep in mind when making money on TikTok is to be mindful of the type of ads that you allow on your channel. Ideally, you should only promote brands or products that align with your personal brand or values as this will help you maintain the trust of your followers.
Finally, it is also a good idea to consider experimenting with different monetization strategies such as offering premium content for subscribers or utilizing sponsored filters for promoting brands in your posts. With some careful planning and effort, there are plenty of ways to earn money on TikTok without spamming or annoying users on the platform.
TikTok live is a great way for content creators to make money. The platform allows users to broadcast live videos and interact with their followers in real-time. This creates a great opportunity for influencers to earn money by engaging with their audiences and promoting brands and products.
How much can you earn from TikTok live?
In general, the amount of money that you can earn from TikTok live depends on a number of factors, including your popularity on the platform, the quality and engagement level of your content, as well as your ability to promote yourself effectively. Some popular influencers on TikTok have been known to make tens of thousands of dollars per month through their live broadcasts, while smaller creators may be able to make a few hundred dollars per month or more if they are able to build up their audience quickly.
There are a number of different ways that you can monetize your content on TikTok live, including through paid sponsorships, affiliate marketing, product placements, and more. Additionally, many creators also take advantage of branded collaborations or influencer marketing campaigns that can help them increase their exposure and earnings potential even further.
Overall, if you are willing to put in the time and effort necessary to grow your following on TikTok live, there is no limit to how much you can potentially earn from this platform. Whether you are looking to become a full-time content creator or simply supplement your income with some extra cash from your livestreams, there is plenty of opportunity for success on TikTok live!
How to go TikTok live?
The first step to going live on TikTok is to open the app and navigate to the live stream section, which can typically be found in the top navigation bar or by tapping on your profile picture in the main feed.
Once you have reached the live stream section, simply tap on the "Go Live" button to begin broadcasting your content to all of your followers and other users who are browsing TikTok at that time.
During your live broadcast, you will be able to see messages from viewers in real time and collect virtual gifts from them as well. These gifts will appear as small icons on the right side of your screen, and you can click or tap on them to collect them and put them in a special gift box that appears below your video feed.
Additionally, while you are streaming live, you can also use various camera filters, stickers, or text overlays to engage with and interact with viewers as they watch and comment on your broadcast. You may also want to encourage viewers to engage by asking questions or requesting feedback about specific topics or content that you are discussing during your stream.
Overall, going live on TikTok is a great way to connect with your audience in an authentic and engaging way, while also collecting valuable insights about what they like and don't like about your content so that you can continue to improve over time. So if you're ready to start sharing more of yourself with others online, then try going live on TikTok today!
The first step in setting up your TikTok account to make money is to create a strong profile that clearly communicates who you are and what you offer. This can include things like your name, a brief description of what you do or your areas of expertise, and some high-quality photos or videos showcasing your skills and talents.
Once you have a solid profile set up, the next step is to build a following on TikTok by engaging with other users and creating content that is relevant, interesting, and engaging. You can do this by commenting on other users' posts, joining groups or communities within the platform, and creating videos that promote your brand or business in an authentic and appealing way.
Another key element of building a successful TikTok account for making money is to cultivate relationships with brands or businesses that are relevant to what you offer. These could be companies that offer products or services that align with the niche you have established on TikTok, or others who might be interested in partnering with you on sponsored content opportunities or advertising campaigns.
Finally, once you have established yourself as a prominent influencer on TikTok, it's important to continue working hard to keep growing your audience and staying relevant by consistently posting high-quality content that keeps people engaged with your account. This might involve collaborating with other users in order to cross-promote each other's content or taking advantage of trends happening on the platform at any given time in order to gain more followers.
With persistence, strategic planning, and hard work over time, it is possible to build a thriving TikTok account that can generate significant income through sponsorships, partnerships, affiliate marketing opportunities, and more. So if you are serious about making money from this popular social media platform, start setting up your account today and get ready for success!