As the popularity of this social media platform continues to grow, brands are increasingly investing more resources into advertising campaigns on TikTok in order to reach new audiences and increase their market share. Furthermore, as more people spend time watching short-form videos on platforms like TikTok instead of traditional television programming or longer YouTube clips, there are great opportunities for advertisers that can produce engaging ads that resonate with consumers on this platform.
How to understand audience better on TikTok?
Firstly, it is important to understand the different types of audiences that may be using TikTok. Some users may be primarily interested in videos that are entertaining, while others might prefer browsing for content that has a more educational or instructional focus.
To better understand your audience on TikTok, you should also pay attention to any demographic information that is available about the users on the platform. This might include details such as their age, gender, location, and interests, which can help you tailor your content strategy to better match what your audience is looking for.
Another key factor to consider when trying to understand your audience on TikTok is how they engage with and interact with the platform itself. For example, you can look at metrics like how long people spend watching your videos, how many comments they leave on your posts, or what aspects of your content they tend to like or share most often.
In addition to these quantitative measures of engagement, it can also be helpful to gain a deeper understanding of what your viewers are thinking and feeling by interacting with them directly through comments or messages on the platform. This can help you better tailor your content strategy and keep up with emerging trends among different groups of TikTok users.
Ultimately, understanding your audience on TikTok takes time and effort and will require an ongoing commitment to staying active and engaged in order to develop strong connections with the people who are watching your content. However, by putting in the necessary work and paying close attention to all aspects of engagement on this popular social media platform, you can become a skilled expert at engaging with your viewers and helping them feel heard and understood in return.
The first step to making money on TikTok without annoying your audience is to create content that is engaging and compelling. This means creating videos or posts that are original and relevant, while also being entertaining or informative in some way. It's also important to make sure that your content is high quality and free of grammatical errors or technical problems, as this can turn off potential viewers and make them less likely to interact with your videos or follow you on the platform.
Another key strategy for making money on TikTok without annoying your audience is to be active on the platform and engage with others often. This means posting regularly and responding to comments or messages from other users, as well as engaging with popular content created by other users in order to build a following and gain exposure within the community.
Additionally, it's important to establish yourself as a knowledgeable expert within your niche, whether it's a specific topic area or a particular subculture within the TikTok community. By building up your reputation as an authority figure in your field, you will be able to attract more followers who are interested in learning from you, which can then open up opportunities for monetizing your content through paid sponsorships or partnerships with brands.
Finally, when it comes to actually making money on TikTok without annoying your audience, there are several different strategies that you can use depending on your goals and preferences. One option is simply to post affiliate links in the description of your videos or in their captions, which allows viewers who click through those links to purchase products that you recommend while giving you a referral commission if they complete a purchase.
Another option is to work directly with brands and companies by partnering with them on sponsored campaigns that align with your content themes or topics of interest, enabling you to earn commissions based on views generated by those campaigns while also promoting brands that are aligned with what you do on the platform. Ultimately, there are many different ways to make money on TikTok without annoying your audience as long as you put in the time and effort required to build an engaged following and create quality content that people want to watch and engage with over time.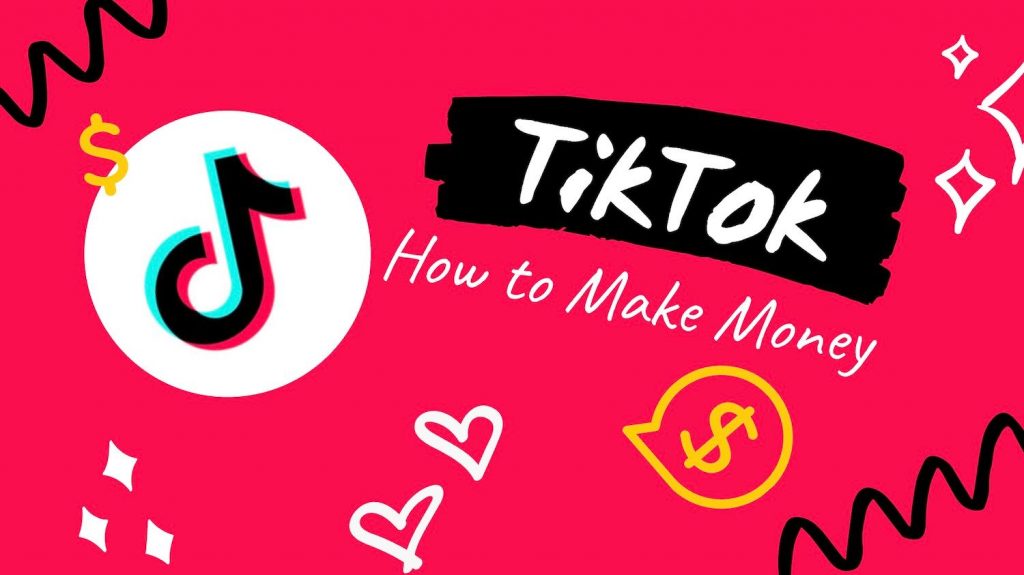 How to monetize your TikTok account?
The first step to setting up your TikTok account for earning money is to create an appealing profile that draws attention and encourages others to follow you. This can be done by using high-quality videos, selecting a clear and professional username, and including relevant hashtags in your profile description.
Once you have created an attractive profile, you will need to start building a following on the platform by regularly posting engaging content that is relevant to your target audience and using popular hashtags to help boost your visibility. This could include posting short videos of yourself performing or discussing popular trends, or creating short sketches or comedy skits that are bound to get shared online.
In addition to posting regularly, it is also important to engage with other users on the platform in order to build relationships and increase your exposure. This can be done by liking and commenting on other people's content, participating in trending conversations on the app, or sharing user-generated content from other users who follow you.
Another effective strategy for making money on TikTok is through partnering with brands who want to promote their products or services through influencer marketing campaigns on the app. To do this, you will need to build a strong following and develop a reputation as an influencer within your niche by consistently posting high-quality content that resonates with your audience. Then, you can approach brands directly or use a service like Famebit or Whalar which facilitate brand collaborations.
Finally, another great way to make money on TikTok is through direct sponsorships with companies who pay you for promoting specific products or services on your channel. To do this effectively, it is important to build up a strong reputation as an influencer within your niche by consistently creating engaging content that appeals to your target audience and developing relationships with brands who may want to work with you over time.