TikTok live is a great way for content creators to earn money from their content. There are several ways that you can make money from your TikTok live streams, including through paid sponsorships, selling access to your livestreams, and through direct payment from fans.
The amount of money that you can earn from your TikTok live streams will depend on a number of factors, including the size of your audience and how engaging your videos are. Generally, the more popular and successful you are on TikTok, the more money you will be able to make by streaming on the platform.
One of the best ways to start earning money on TikTok live is to reach out to potential sponsors and pitch them on sponsoring your livestreams. If you have a large following or an engaged audience, many brands and companies will be interested in partnering with you and paying you to promote their products or services during your streams.
In addition to these methods, there are also many other ways that you can monetize your TikTok live streams, including through affiliate marketing programs, paid advertising opportunities, and even by using crowdfunding platforms like Patreon or Kickstarter. Ultimately, the more creative and strategic you are about monetizing your livestreams on TikTok, the more income you can earn!
Go TikTok live and collect virtual gifts
The first step to going live on TikTok is to open the app and tap on the "Live" button in the bottom right corner of your screen.
Next, you will be presented with a list of options for starting your live broadcast, including options for starting a live stream with your camera, inviting other users to join your stream, or broadcasting pre-recorded content from your gallery.
Once you have selected the type of broadcast you wish to start, you will be asked to enter a title and description for your stream before going live. It's important to choose titles and descriptions that are engaging and attention-grabbing, as these will help attract new viewers to your broadcast.
Once you go live, you can begin collecting virtual gifts from other TikTok users who are watching your broadcast by tapping on the icons for various gifts that appear at the bottom of your screen during the broadcast. These gifts can be anything from hearts or stars to digital items like balloons or fireworks that can completely transform the look and feel of your live stream.
Keep interacting with viewers throughout your broadcast by responding to comments, asking them questions about their interests or experiences, or even making requests for certain types of gifts they could send in order to keep things exciting and engaging for everyone involved!
Know more about your audience on TikTok
The first step to understanding your audience on TikTok is to take the time to get to know them and their interests. This can involve doing research about the types of content that they tend to engage with, what kinds of brands or communities they are part of, and what makes them tick as individuals.
Another important step in understanding your audience on TikTok is paying attention to the comments and interactions that they have with your content. This can help you better understand what they resonate with and what they find valuable, as well as giving you an idea of how to engage more effectively with them in future.
In addition to monitoring your current audience, it is also important to stay attuned to any changes or trends in their behavior over time. By paying close attention to shifts in engagement levels, growth rates, and other metrics, you can identify any patterns or issues that may be affecting your success on TikTok and adjust your strategy accordingly.
It is also crucial to keep an eye on the TikTok algorithms and how they might be influencing who sees your content and who engages with it. By familiarizing yourself with the factors that determine which posts rank highest in search results or appear most often in curated feeds, you can optimize your strategy for maximum visibility on the platform.
Finally, it is essential to remain open and receptive to feedback from your audience at all times. Whether it comes through direct messages or comments, reviews on third-party platforms like Reddit or YouTube, or simply word-of-mouth recommendations from friends and family members, staying attuned to what people are saying about your brand will enable you to continuously improve how you connect with them on TikTok.
Never annoy your audience on TikTok
The first step to making money on TikTok without annoying your audience is to understand how the platform works and what kind of content gets the most engagement. This means doing your research and familiarizing yourself with proven tactics and strategies for increasing your visibility and monetizing your content effectively.
One effective way to make money on TikTok is to use influencer marketing strategies, such as partnering with brands or other users who have a large following on the platform. This can involve collaborating on sponsored posts, reviews, or giveaways, or simply featuring products or services in your videos that are relevant to your audience.
Another key element of monetizing your content effectively on TikTok is knowing what kind of content performs well on the platform and focusing your efforts on creating high-quality videos that will appeal to a wide range of viewers. This could mean using special effects, shooting in unique locations, including user-generated content from other users, or incorporating popular trends or memes into your videos.
In addition to being strategic about the type of content you create and share on TikTok, you can also look for ways to make money off of existing viral videos by licensing them out for commercial purposes or selling them outright through sites like YouTube's Content ID program.
Ultimately, the key to successfully making money without irritating your audience on TikTok is being consistent in posting quality content that appeals to a wide range of viewers while also maintaining authenticity and transparency with both brands and users alike. Whether you're creating original content from scratch or monetizing existing viral material, focus on producing valuable and engaging content that helps you build a loyal following and grow as an influencer within the community.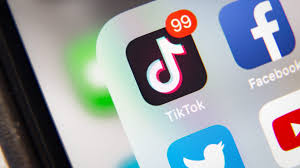 The first thing you will need to do in order to set up your TikTok account in a way that maximizes your earning potential is to create a unique profile that stands out from the crowd. This can be done by uploading interesting and engaging videos, using high-quality filters and effects, and including relevant hashtags in your posts.
Once you have created an eye-catching profile, you should focus on building a strong following on the platform by actively engaging with other users and by posting high-quality content on a regular basis. You can also use tools like TikTok's proprietary recommendation algorithm or influencer marketing platforms like Tribe to help boost your exposure and increase your reach on the platform.
In addition to creating quality content, another important factor that will determine whether or not you are able to make money on TikTok is the type of partnership offers you are able to secure. Most popular TikTok influencers typically partner with brands to promote their products or services in exchange for compensation, so it is important to build strong relationships with potential partners and pitch them creative marketing ideas that will resonate with their target audiences.
Another strategy that many successful TikTok influencers use to generate revenue is through affiliate marketing programs such as Amazon's Associates program or Shopify's affiliate program. By signing up for these programs and linking out to products featured on these platforms from within your posts, you can earn commissions every time someone clicks through your links and makes a purchase, even if they were not originally referred by you directly.
Finally, once you have established yourself as a successful influencer on TikTok and have been able to secure lucrative partnerships with brands or affiliate marketing programs, there are several ways that you can monetize your account further by exploring alternative income streams such as selling digital products like ebooks or online courses, offering paid coaching services via video chat platforms like Zoom or Skype, or even investing in stocks related to the tech industry through apps like Robinhood or Acorns.