TikTok is a rapidly growing social media platform that has become hugely popular among young people around the world.
Create a TikTok business account
The first step to creating a TikTok business account is to visit the official website and create an account using your existing social media profile, such as Facebook or Instagram.

Once you have created your TikTok account, you will need to customize it by entering details about your brand and choosing a unique username that represents your business.
You should also spend some time researching popular trends in your industry, so that you can ensure that your content aligns with what your target audience is looking for on TikTok.
Next, start creating high-quality content for your account, including short videos and photos that showcase the products or services offered by your business in an engaging and visually appealing way.
Finally, be sure to engage actively with other users on the platform by liking, commenting on, and sharing their content as appropriate, as well as actively promoting your own content to build a loyal following for your TikTok business account.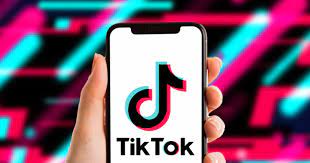 Get to know TikTok
Created back in 2016 by the Chinese company ByteDance, TikTok offers users an engaging and intuitive way to create and share short videos with friends and followers.
With millions of active users and daily content updates, TikTok is a vibrant community where users can express their creativity, experiment with different ideas, and connect with others from all walks of life.
Whether you're into comedy skits, lip-syncing performances, or just want to share your latest adventure with the world, TikTok offers countless opportunities for self-expression and creative expression.
So if you're looking for a fun and engaging platform to express yourself online, look no further than TikTok – the premier destination for all things video!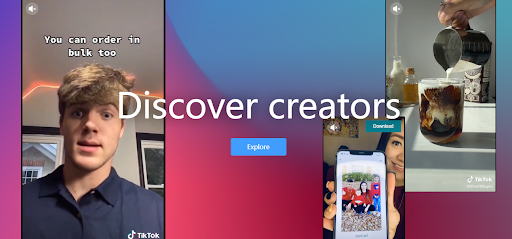 The first step to using TikTok for business marketing is to create a strong and engaging presence on the platform. This means posting high-quality content that showcases your products or services in an engaging and aesthetically pleasing way. You should also interact with others on the platform by liking and commenting on other users' posts, as well as creating your own engaging content that is likely to be shared by other users.
Another important step in using TikTok for business marketing is creating a clear strategy and goal for your efforts on the platform. This might involve trying different types of content, such as short videos, live streams, or even polls, in order to figure out what works best for your target audience. Additionally, you should be familiar with different marketing tactics, such as creating branded hashtags or partnering up with influencers, in order to create a more effective TikTok presence.
Once you have established a strong foothold on the platform and have developed an effective marketing strategy, it is important to continuously track and measure your performance so that you can identify areas where you can improve or adjust your approach moving forward. This might include tracking things like growth metrics, follower engagement levels, video completion rates, and more.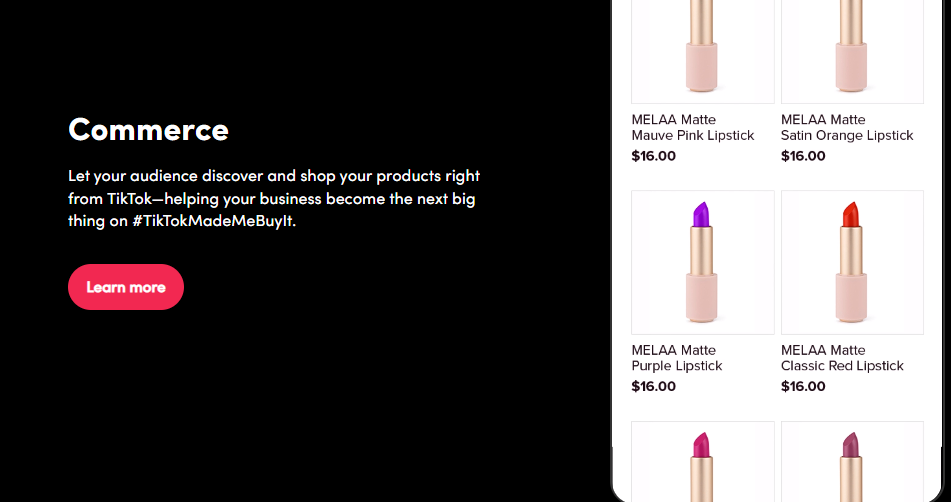 Finally, it is important to take advantage of all available tools and resources when using TikTok for business marketing in order to maximize your effectiveness on the platform. This might include utilizing TikTok's built-in analytics tools or joining relevant online communities or forums where you can learn from other marketers who are already successful on the platform. By doing so, you will be better positioned to reach the right people with your marketing message and ultimately grow your business through effective use of TikTok.
Engage your TikTok audience
The first step to engaging your TikTok audience is to create high-quality content that will appeal to their interests and preferences. This can include posting original videos that are funny, cute, or inspiring, as well as repurposing popular viral content from other platforms like YouTube or Instagram.
Another important strategy for engaging your TikTok audience is to build a strong community around your account by interacting with other users and creating meaningful connections with them. Consider commenting on and liking other users' videos, following interesting accounts in your niche, and sharing your own content with relevant hashtags.
Another key tactic for engaging your TikTok audience is to stay active on the platform by posting new content consistently and responding quickly to any comments or messages from followers. If you are able to create a consistent flow of quality content on a regular basis, you can build a loyal following that will continue to engage with your videos over time.
In addition to the strategies mentioned above, there are also some specific tactics that you can use to keep your audience engaged with your TikTok account. These might include things like hosting live Q&A sessions, holding contests or giveaways, or offering exclusive behind-the-scenes content for your most dedicated followers.
Ultimately, the key to successfully engaging your TikTok audience is to be creative and authentic in everything you do on the platform. By focusing on being genuine and showing off your unique personality in each video you post, you can connect with fans in an authentic way that will keep them coming back for more!
Create content that converts
To create effective content that converts, it's important to focus on your target audience and understand what they are looking for in terms of information, products, or services. This means doing market research to get a better sense of what your audience wants, as well as thinking critically about the type and style of content that will appeal to them most.
Next, you should pay attention to the quality and presentation of your content. This means creating well-written, engaging posts or articles that are free of errors and optimized for search engines. It also means including high-quality images or videos where appropriate, as these can make your content more visually appealing and help to keep your viewers engaged.
Another key factor in creating effective content that converts is making sure that you're providing value to your audience by offering them something of real value in exchange for their time and attention. This might mean offering them exclusive discounts or promotions on your products or services, sharing valuable insights or tips related to the topic at hand, or providing access to other resources that will help them in some way.
In addition to the above considerations, it's also important to test out different styles and approaches until you find one that resonates with your audience and gets the results you want. This might mean trying out different types of headlines, experimenting with different calls-to-action (CTAs), testing different lengths for your content pieces, etc. The key is to be persistent and continually refine your approach until you hit on a winning formula that works for you and your target audience.
Ultimately, the best way to create effective content that converts is by staying focused on the needs and interests of your target audience while paying close attention to quality and optimization factors like writing style, formatting, etc. With these things in mind, you can consistently produce high-quality content that engages your readers and helps you achieve all of your marketing goals over time.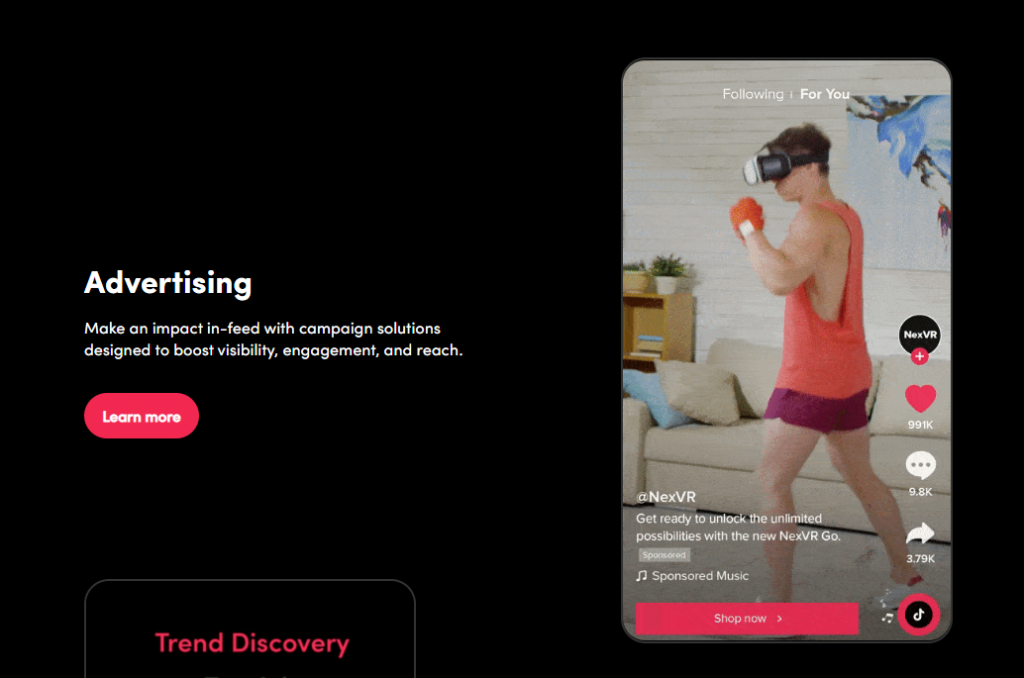 Advertising on TikTok
The first step to advertising on TikTok is to create engaging, high-quality content that is optimized for the platform. This may include short videos or GIFs, as well as catchy captions and hashtags that help your ads stand out in users' feeds.
Another important consideration when advertising on TikTok is choosing the right format for your ads. While a standard video ad will likely perform well, you may also want to experiment with other formats like short skits or interactive challenges that encourage followers to engage with your brand in new ways.
When creating your ads, it is also important to consider who your target audience is and what kinds of content they are most likely to respond to on TikTok. Doing market research and testing different strategies can help you find the right balance between entertaining your followers and promoting your products or services effectively on the platform.
Once you have created your ads, it is essential to promote them effectively on TikTok by sharing them across other social media platforms and using paid promotion tools like promoted posts or targeted influencer marketing campaigns. Additionally, it can be helpful to partner with popular content creators who have large followings on TikTok and post sponsored content featuring your brand directly on their channels.
Ultimately, successful advertising on TikTok requires a combination of creativity, insight into current trends and best practices, and an understanding of how users interact with this unique social media platform. By following these guidelines and experimenting with different approaches, you can create effective marketing campaigns that successfully reach new audiences and drive sales through this rapidly-growing social network.
Consistency is key
Consistency is the key to success on TikTok, as it takes time and dedication to build a following on this popular video sharing platform.
To be successful on TikTok, you need to consistently post high-quality content that resonates with your target audience and keeps them coming back for more.
This can be done through thoughtful curation of the content you share, strategic use of hashtags and editing tools, engaging with other users in your niche, and crafting creative and attention-grabbing videos that stand out from the crowd.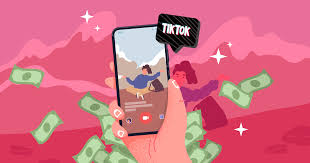 Whether you're just getting started on TikTok or are looking to take your account to the next level, consistency is key to building up a strong and loyal following that can help expand your reach online and drive real results for your business or brand.
So if you want to be successful on TikTok, make it a priority to consistently create high-quality content that engages and inspires your followers every day, week, month, or whatever timeframe works best for you!