TikTok is a social media platform where users can share short videos with friends and followers. The app is popular among teenagers and young adults, and it has been criticized for promoting narcissism and vanity. However, TikTok can also be used to create engaging videos that communicate a message or tell a story.
Creating a TikTok strategy that will help you create engaging videos can be difficult, but with a little bit of guidance, it can be done. Here are 9 lazy ways to follow that will help you create videos that people want to watch:
Create a TikTok videos strategy
Plan Ahead
One of the best ways to ensure that your videos are engaging is to plan them out ahead of time. This means thinking about the content you want to include, as well as the shots you want to capture. Planning ahead will help you stay organized and ensure that your videos are high quality.

Use a Script
While you don't have to follow a script word for word, having a general idea of what you want to say can be helpful. This will help keep your videos on track and ensure that they are interesting to watch.
Be Creative
When it comes to TikTok, being creative is key. This means using different shots and filming techniques, as well as experimenting with your editing style. By being creative, you can create unique and interesting videos that stand out from the rest.
Keep it Short
Most people watch TikTok videos with the intention of watching a few quick ones, so keep your videos short and sweet. This means keeping them under one minute long, if possible.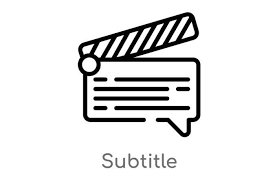 Use Music
Music is a great way to add interest to your videos and help keep viewers engaged. Choose songs that match the mood of your video and add them in during editing.
Download TikTok videos quickly and for free by using a dedicated TikTok downloader. There are numerous such utilities available, and most of them are free to use. Simply search for "TikTok downloader" or "download TikTok videos" in your favorite web search engine, and you will find plenty of options to choose from.
Once you have found a suitable TikTok downloader, follow these simple steps to start downloading your favorite videos: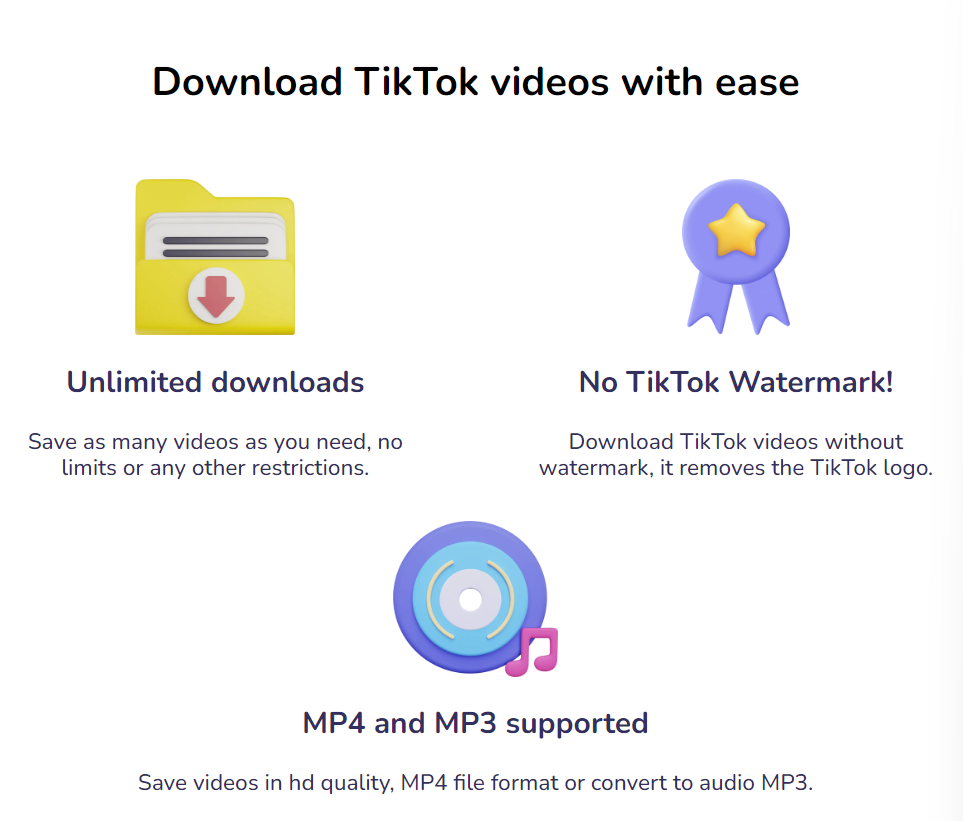 Open the downloader and paste the URL of the TikTok video you want to download into the designated field.
Click on the Download button, and the video will be downloaded to your computer or device in a matter of seconds.
That's it! You can now watch your downloaded videos offline, anytime, anywhere.
Find TikTok ideas and topics
TikTok is a social media app that has taken the world by storm. It's a great way to share your creative content with the world, and to connect with other users who share your interests. If you're looking for ideas for videos to make, or topics to cover, here are some tips to help you get started.
One way to come up with ideas for videos is to look at what others are doing on TikTok. See what trends are popular, and try out some of the popular challenges and stunts. You can also look at what topics people are talking about on social media, and find ways to tie those topics into your videos.
Be creative
Another great way to come up with ideas is to think about things that interest you. What are you passionate about? What do you like to do for fun? What makes you laugh? Think about how you can share those things with the world through your videos.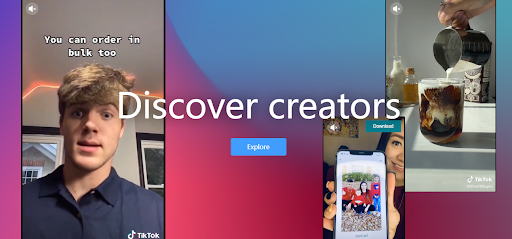 When it comes to creating content for TikTok, be creative and have fun! Try out new things, and experiment with different styles and formats. The more engaging your videos are, the more likely people are to watch them. So have some fun and get creative!
Understand TikTok better
To make the most of TikTok, you need to understand how the app works and how to use it effectively. Here are five tips for creating engaging videos on TikTok:
Keep your videos short and sweet
TikTok is all about short, snackable content. Videos should be no more than one minute long, and ideally they should be less than 30 seconds long. This is because people are more likely to watch shorter videos, and the longer videos tend to get lost in the feed.
Use creative visuals and effects
TikTok is all about visual content, so use creative visuals and effects to make your videos stand out. You can use filters, stickers, and other features to add interest and style to your videos.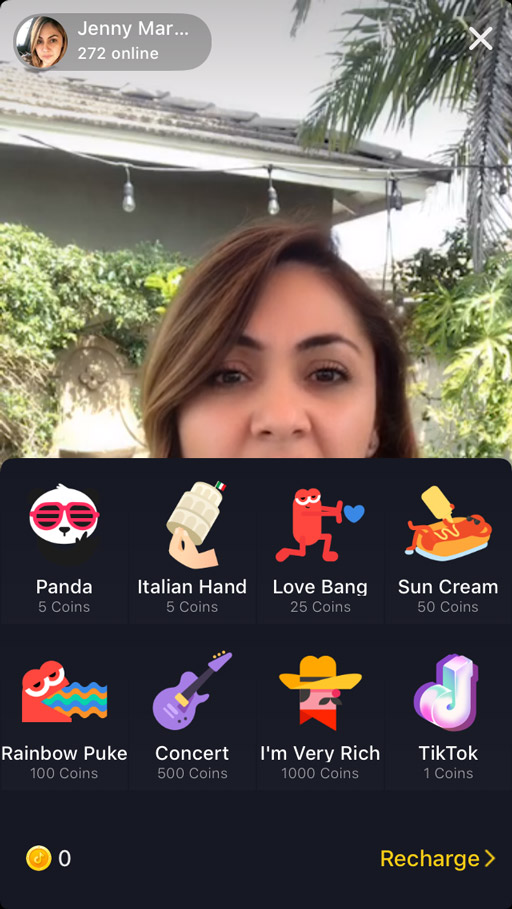 Tell a story or share a message
TikTok is a great platform for sharing stories and messages. Try to think about what you want to say and how you can communicate it through video. Think about the structure of your video, the type of footage you use, and the music you choose.
Be creative with your content
TikTok is a great platform for testing out new ideas and experimenting with content. Try out different types of videos, experiment with different styles, and see what works best for you. Be creative and have fun with it!
Be authentic and personable
TikTok is all about being yourself and sharing your personality with your followers. Be authentic in your videos and let your personality shine through. People will appreciate the personal connection you're making with them through video."
Choose an engaging theme for your audience
When it comes to creating engaging videos, picking the right theme is essential. You need to select a topic that will capture your audience's attention and keep them engaged. Here are a few tips for choosing an engaging theme:
Know your audience. Before you can pick a theme, you need to know who your target audience is. What are their interests? What do they want to see? Once you know your audience, you can tailor your video content to fit their needs.
Be creative. When it comes to themes, think outside the box. There are many possibilities for interesting and engaging topics. If you can't think of anything on your own, do some research online or brainstorm with your team.

Keep it relevant. While it's important to be creative, it's also important to make sure your content is relevant to your audience. Choose a theme that is interesting and relevant to them, and they will be more likely to stick around until the end.
Set up your video recording
When it comes to video recording, there are a few things to keep in mind in order to create engaging videos. The following tips will help you set up your video recording to capture the best possible footage.
First, make sure that you are positioned in a well-lit area. If the lighting is too dim, your video will be difficult to watch. Try to position yourself near a window or use artificial light to brighten up the scene.
Next, make sure that you are close to the action. If you are too far away from the subject of your video, it will be difficult to see what is happening. Try to get as close as possible without getting in the way of the action.
Finally, always remember to stay focused on the subject of your video. If you are constantly looking around or checking your phone, viewers will lose interest quickly. Keep your camera steady and focused on what matters most.
Edit your video
Now that you know how to make a great TikTok video, it's time to learn how to edit it! Here are a few tips for editing your video recording:
Trim the beginning and end of your video. This will help keep your viewers engaged from start to finish.
Add text or stickers to your video. This will help explain what your video is about and add some visual interest.
Use music to add impact to your video. Music can help set the mood and convey the tone of your video.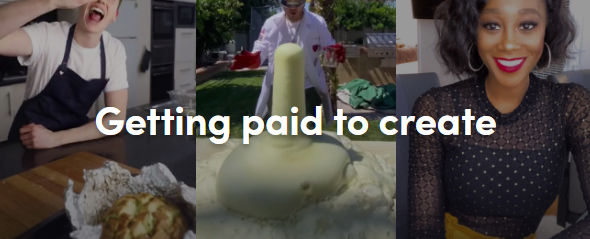 Choose a good time to publish videos on TikTok
When it comes to TikTok, timing is everything. Here are three things to keep in mind when choosing a good time to publish your videos:
Timing is key when it comes to getting attention on TikTok. Try to publish your videos during peak hours, when more users will be active on the app.
Pay attention to trends and what's popular on TikTok at the moment. If you can create content that aligns with current trends, you'll have a better chance of getting engagement from users.
Keep track of holidays and special events. If there's a big event coming up that you want to capitalize on, make sure to publish your videos ahead of time so that they'll be seen by as many people as possible.
Optimize your video
There are a few ways to optimize your video on TikTok for better performance. One way is to make sure your video is the right length. Videos that are around 15 seconds long tend to perform the best. Another way to improve your video's performance is to make sure it's well-lit and has good audio quality. Finally, make sure to use interesting and engaging content in your videos!
Engage with your audience
Now that you understand how to create engaging content on TikTok, it's time to learn how to engage with your audience. Here are a few tips:
Reply to comments and messages. When someone takes the time to comment on or message your video, take the time to reply. Thank them for their feedback, and let them know that you appreciate their support.
Follow other users. When you follow other users, they're more likely to return the favor and follow you back. This helps build a community of supporters who can help promote your videos.
Use hashtags. Hashtags help your videos be seen by more people. Use relevant hashtags so that people who are interested in your topic can find your videos.
How to make money by creating videos on TikTok?
Now that you know how to make money on TikTok, it's time to start creating videos! Here are a few tips to help you get started:
Plan your videos ahead of time. This will help you stay organized and make sure your videos are high quality.
Make sure your videos are interesting and engaging. Viewers will be more likely to watch your videos if they are interesting and fun to watch.
Use creative editing techniques to make your videos stand out. Try using different fonts, colors, and effects to make your videos more visually appealing.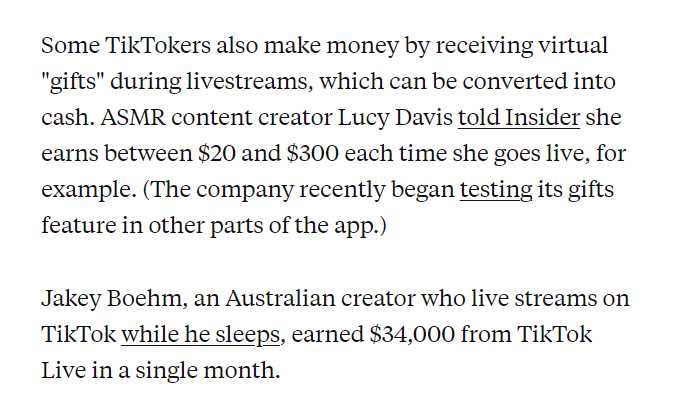 Be sure to include a call to action in your videos. ask viewers to subscribe to your channel, like your video, or share it with their friends.
Promote your videos on social media and other websites. Share them on Facebook, Twitter, Instagram, and any other websites where you have a presence.