TikTok is a very popular app. It is used by many people all over the world. It is a great way to communicate with friends and family. It is also a great way to make new friends. TikTok is very easy to use and it is a lot of fun.Today, let's see the World's Top 10 popular TikTok stars in 2022.
10. SPENCER X (Spencer Polanco)
Spencer X was born and raised in New York City, USA. He is of both Chinese and Ecuadorian descent. Spencer is a beatbox musician (mouth music artist). He has achieved widespread recognition on TikTok, where he has more than 1.5 million followers.
His videos have been viewed more than 265 million times. Spencer's music is a blend of hip-hop and electronic dance music (EDM). He has performed at major festivals such as Electric Daisy Carnival and Ultra Music Festival.
Dixie D'Amelio is a TikTok star who has gained a large following for her entertaining and creative videos. She is the sister of Charlie D'amelio, who is also a popular TikTok star.
Together, they launched Social Tourist, a new trend-forward apparel brand within the Abercrombie & Fitch Co. Dixie's popularity continues to grow, and she is expected to be one of the top 10 TikTok stars in 2022. Her videos are always fun and engaging, and she has a great sense of humor that resonates with her audience. She is also very creative, and her videos are always original and fresh. If you're looking for some funny and entertaining videos to watch, be sure to check out Dixie D'Amelio on TikTok!
Burak Özdemir is known for his creative cooking videos that have amassed millions of views on the app. Özdemir's passion for cooking started at a young age, and he credits his mother for teaching him how to cook. He opened his first restaurant, Hatay Civilizations Table, in Istanbul in 2014, and the chain has since expanded to include locations in Aksaray, Etiler, and Dubai.
Özdemir's recipes combine traditional Turkish flavors with modern techniques, and he has been praised by food critics for his inventive dishes. His popular TikTok videos feature cooking demonstrations as well as glimpses into his personal life, and he often interacts with fans in the comments section. Özdemir is a talented chef and a successful entrepreneur, and he is sure to continue making waves on TikTok in the years to come.
Kimberly Loaiza is a Mexican TikTok star, influencer and singer and dancer. She rose to fame on TikTok, where she has amassed over 9 million followers. She is known for her fun and upbeat videos, which often feature her dancing and singing.
Loaiza also has a large following on other social media platforms, including Instagram and YouTube. In 2020, she was named one of the top 10 TikTok stars in the world. Loaiza is a talented artist and entertainer and her videos are sure to brighten up your day.
Zach King first gained attention on Vine, where he posted 6-second magic tricks and illusions. He has since moved on to YouTube, where he has over 9 million subscribers, and Instagram, where he has over 13 million followers.
Zach is known for his creative and funny videos, which often involve magic tricks or stunts. In addition to his social media successes, Zach has also starred in several commercials, including a four-minute ad for Turkish Airlines.
William Frederick "Will" Smith, Jr. (born September 25, 1968) is an American actor, producer, and rapper. In April 2002, Newsweek called him the most powerful actor in Hollywood. Smith has been nominated for four Golden Globe Awards, two Academy Awards, and has won multiple Grammy Awards.
In the early days of his career, Smith starred in the popular sitcom The Fresh Prince of Bel-Air before landing lead roles in blockbuster films such as Bad Boys, Independence Day, Men in Black and Enemy of the State. He has also starred in dramatic films such as Ali and The Pursuit of Happyness. As of 2019, he has appeared in five films that have grossed over $100 million domestically and eight films that have grossed over $200 million worldwide.
Smith started his career as a rapper with his partner DJ Jazzy Jeff. The duo was nominated for a Grammy Award in 1989 for Best Rap Performance by a Duo or Group for "Parents Just Don't Understand". Smith later began acting in television and films, landing a role on the NBC series The Fresh Prince of Bel-Air in 1990. He made his cinematic debut in 1992 with the action film Bad Boys and starred in several successful films throughout the 1990s including Independence Day and Men in Black. He earned critical praise for his dramatic performance in Ali (2001), which earned him a nomination for the Academy Award for Best Actor.
In 2021, Smith began production on his upcoming science fiction film Brilliance which will be released on Disney+ under their new streaming service name Disney+. He is also set to executive produce an untitled Prince documentary series for Netflix.
Addison Rae is a dancer and entertainer who likes to take some time away from her Hollywood lifestyle and travel to her native Louisiana.
Addison is known for her funny, creative, and engaging videos on TikTok. Her unique style has won her a large following on the app, and she continues to entertain and engage her fans with new content. Addison is a talented performer and we can expect great things from her in the years to come.
Bella Poarch is a Filipina-American singer and one of the most-followed TikTok influencers in the world. In August 2020, Bella created the most liked video on TikTok, in which she lip-syncs to the song "Soph Aspin Send" by British rapper Millie B.
In May 2021, Bella Poarch released the popular single "Build a Bitch". According to an interview with Cosmopolitan, she didn't have the opportunity to travel and learn about the Philippines when she was growing up. However, she hopes to visit her father's homeland one day and connect with her Filipino heritage. Bella is an inspiration to young people all over the world who want to follow their dreams and achieve their goals.
Charlie D'amelio has collaborated with some of the world's top brands, including Pura Vida Jewelry, Prada, Hollister & Social Tourist fashion brands, animated children's films StarDog and TurboCat, Dunkin Donuts, Orosa Beauty, EOS skincare brand, Sabra hummus dip, Morphe makeup and beauty products and Hulu.
Charlie is a social media influencer who first found success on Vine. She then moved to TikTok, where she has continued to build a large following. Her videos are typically short, funny and creative and often incorporate brand collaborations.
In addition to her work on TikTok, Charlie also has a YouTube channel where she posts vlogs and other content. She has over 1 million subscribers on YouTube.
Charlie is an incredibly talented creator and her content is always engaging. She is sure to continue to be one of the top 10 TikTok stars in 2022.
Khabane Lame is known for his hilarious silent videos that mock overly complicated or stupid videos. Khaby's videos are always popular, but he really hit it big in early 2020 when he started working with PepsiCo's Starlight campaign.
His partnership with Starlight has allowed him to create even more funny and entertaining videos that have entertained millions of people around the world. Khaby is a talented entertainer and we can't wait to see what he does next!
To download TikTok videos by TikTok downloader, you need a third-party tool. TikTok downloader is such a great tool that can help you download any videos from websites, including TikTok, with ease. It supports downloading videos in various formats and resolutions, including HD 1080p and 4K ultra HD.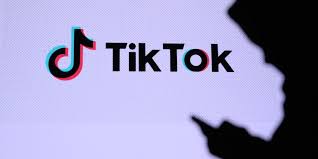 Besides, this powerful video downloader also allows you to convert the downloaded videos to any popular format you want so that you can enjoy them on any device you like. Now follow the steps below to start downloading your favorite TikTok videos.

After the downloading process is completed, you can find the downloaded video in the "Downloaded" tab.