It is time to start thinking about monetizing on TikTok. There are a number of ways that you can make money from your tiktok videos, including setting up sponsored collaborations with other influencers or brands, selling merchandise featuring your content or logo, or joining affiliate marketing programs that allow you to earn a commission for driving traffic or sales through your channel.
This passage will tell you how much you can earn by making TikTok videos and how to make high-quality TikTok videos, you can learn more about 3 strategies to make money on TikTok you need to know.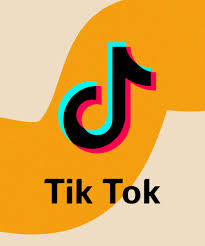 How much you can earn by making TikTok videos?
Making TikTok videos can be a great way to earn money online, as there is a huge demand for high-quality content on this platform. Many influencers and creators use TikTok as a way to build their personal brand and make money through sponsorships, paid promotions, and selling merchandise.
Depending on the quality of your videos and your level of engagement with followers, you can typically make anywhere from a few dollars to several thousand dollars per month by making TikTok videos. Some popular creators are even able to make a living off of their channel, generating millions of views and subscribers every month.
There are many different strategies that you can employ to increase your chances of generating income from TikTok. For example, you can focus on creating unique or entertaining content that will appeal to a wide audience, or you can try to engage your followers by responding to comments and creating long-term relationships with other creators. Ultimately, the key to success on TikTok is creating high-quality content that resonates with your audience and keeps them coming back for more. You can learn more about how to create exclusive content to earn money on TikTok.
Create TikTok videos to earn money online
To start making money on TikTok by creating TikTok videos, you need to first build a strong and engaged following on the platform. This means consistently posting engaging content that your audience loves, consistently engaging with other users in the TikTok community, and staying active on the platform day-to-day.
Once you have established a base of loyal followers, you can begin to monetize your TikTok account by signing up for the TikTok commercial service. This will allow you to earn money directly from your videos through advertising placements and product endorsements.
In order to get paid on TikTok by your TikTok videos, it's important to focus not only on quantity of views but also quality of engagement and interaction with viewers. By replying to comments, asking questions and responding in real time, you can increase viewer engagement and build a more loyal fanbase that is likely to tune into your future content and ultimately help you make money on TikTok through your videos.
How to make TikTok videos to get paid?
How to earn money and how to create TikTok videos? To start, you will need to have a good understanding of what makes TikTok videos popular and engaging. This includes having an eye for good lighting, sound quality, and interesting content that is relevant to your target audience.
You will want to focus on choosing a style or aesthetic for your videos that is unique and stands out from other content creators. Some popular styles include slow-motion videos, short sketch comedies, or highly stylized music videos.
Once you have these basics in place, it's time to start thinking about how you can monetize your TikTok videos by partnering with brands or creating sponsored content collaborations with other influencers in your industry. There are also many ways to make money from your TikTok channel through things like paid product placements, affiliate marketing programs, and even crowdfunding platforms like Patreon. With the right strategy and execution, you can turn your TikTok videos into a lucrative business that allows you to make money professionally doing what you love!
Remember that getting paid by making tiktok videos is often a long-term endeavor, requiring hard work and dedication over time. As you build up your reputation as a creator on this platform, you will gain access to more lucrative opportunities and revenue streams from your content. So keep pushing forward and never give up on your dreams of becoming a successful tiktok star!
Learn more about
How to get paid on TikTok by actively promoting third-party products