Many large brands are starting to use TikTok as a way to reach younger audiences with more targeted content, which can help them build brand awareness and increase engagement with their products or services. If you want to succeed on this platform in the coming years, then it is important to stay up-to-date on current trends and invest time and effort into developing high-quality content on TikTok that resonates with your target audience.
Know your audience better
One of the most important things to understand when trying to understand your audience on TikTok is to pay attention to their interactions with the platform. This means paying attention to things like how often they post, what kind of content they are sharing, and how they are engaging with other users.

In particular, you should look for patterns in their behavior that can help you better understand who they are and what interests them. For example, if you notice that a certain user posts a lot of videos about music or travel, this may indicate that these are areas of interest for them and may be something you want to focus on in your own content.
Another key factor to consider when trying to better understand your audience on TikTok is their demographic profile. Things like age, gender, ethnicity, location, and socio-economic status can all play a role in how someone uses the platform and what types of content they respond well to.
To begin taking steps towards understanding your audience on TikTok more fully, it is also important to get involved with the community yourself by engaging with other users and following accounts that might be relevant or interesting to you. This will give you a deeper insight into what makes people tick on this platform, as well as allow you to gain a more nuanced understanding of your target audience's needs and desires.
Ultimately, the key to truly understanding your audience on TikTok is through trial and error: testing out different kinds of content and seeing how they perform with different groups of users over time. With time and practice, you will develop a deep understanding of who your ideal followers are on this platform and how best to engage with them in order to grow your presence there as an influencer or brand ambassador.
Earn money without annoying your audience on TikTok
First and foremost, it is important to understand that making money on TikTok without annoying your audience requires a solid understanding of the platform and its users. This means that you should carefully research your target demographic, including their interests, behaviors, and preferences, in order to create content that will resonate with them and maximize your earning potential.
Another key factor to consider when trying to make money on TikTok without annoying your audience is quality. In order to be successful on the platform, you need to consistently produce high-quality content that is both engaging and entertaining for your viewers. This can include things like funny or relatable memes, short video clips that capture interesting or unusual moments, or any other type of content that will grab people's attention and hold their interest for longer periods of time.
Additionally, it is critical to develop a strong social media presence on TikTok in order to connect with your audience effectively and build meaningful relationships with them over time. This can involve things like regularly posting new content and interacting with other users through likes, comments, shares, etc., as well as actively monitoring the platform for relevant trending topics or hashtags that can help you further tap into what your audience wants and needs from you.
Finally, in order to make money on TikTok without being too annoying to your audience, it is also important to stay consistent with your posting schedule and avoid overloading them with too many updates or ads all at once. Instead, try spacing out your posts throughout the day or week in manageable doses so that people are more likely to engage with them without feeling overwhelmed or inundated by them all at once.
Overall, if you follow these strategies and put in the effort required to succeed on TikTok while still respecting the preferences of your audience members, there is no doubt that you can earn a substantial amount of money while maintaining positive relationships with everyone who watches your content regularly.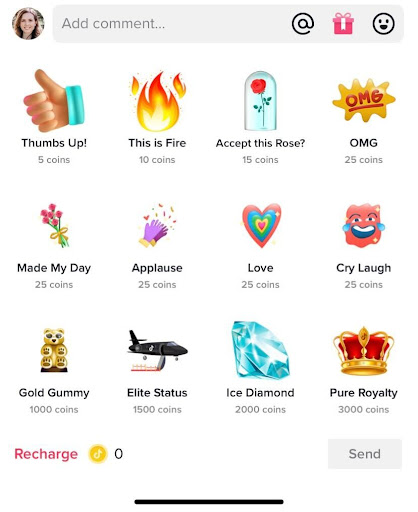 The first step in setting up your TikTok account to make money is to create an account on the platform itself. To do this, simply go to the TikTok website and click on the "Sign Up" button at the top of the page.
Once you have created your account, you will need to fill out some basic information about yourself and set up your profile by selecting an avatar or profile picture and writing a short bio about yourself. This will help other users get to know you and establish yourself as a credible influencer or content creator on TikTok.
Next, you will want to start building a following by engaging with other users on the platform and creating high-quality content that resonates with your target audience. You can do this by posting videos regularly, commenting on others' videos, liking posts, and joining relevant groups and communities on TikTok that are relevant to your niche or area of expertise.
In order to make money off of your TikTok account, it's important that you also leverage various monetization strategies such as sponsorships, affiliate marketing programs, brand partnerships, advertising campaigns, selling branded merchandise, or running paid promotions for products or services related to your niche or area of expertise.
Finally, keep in mind that building a strong following on TikTok takes time and persistence – so be patient and consistent in your efforts as you work towards growing your audience and making money from your account!